The ability to travel, experience new things, and create fond memories shouldn't be limited to couples on Valentine's Day. That's why we've compiled a list of activities and destinations that are perfect for singles looking to celebrate their lives and who they are.
If you're single and don't have any plans, can you go on a trip and experience what it's like to fall in love?
Collingwood, Ontario
Situated along the shores of magnificent Georgian Bay, Collingwood is the gateway to the Blue Mountains ski resort for cross-country skiing and snowboarding. Want to ride a mountain bike? Take a day trip to Collingwood, just a few hours' drive from Toronto.
The area has a network of singletrack trails through lush deciduous forests, as well as beaches for a refreshing dip after cycling.
Interlaken, Switzerland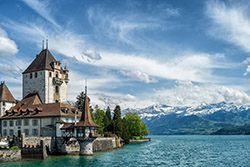 This paradise is situated between Lake Brienz and Lake Thun, close to many picturesque villages. Here you can try ice climbing or skiing down the mountain! Alternatively, you can take a canoe or sailboat tour on the lake.
If you want something a little more daring, you can even try rolling yourself down the hill with a plastic ball. If you're in Interlaken on Valentine's Day, you should definitely go to zorbing!
Puerto Escondido, Mexico
Puerto Escondido, on the Pacific coast of Oaxaca, is a community that is still in the process of modernization. Due to its natural simplicity and affordable lifestyle, this sanctuary is fast becoming a haven for people looking to get away from the crowds.
Numerous restaurants serve a variety of cuisines, and the area's beaches cater to a wide range of interests, including locals, tourists and casuals alike.
Leon, Nicaragua
Have you tried volcano boarding? Volcano boarding is a popular tourist activity in León, Nicaragua's most beautiful city, which happens to be located on a volcanic ridge. While sitting or standing, you can use plywood or metal boards to go up and down the hill.
This is an extreme activity, so be sure to hire a knowledgeable guide. The city of León offers more than just volcano boarding, but churches and museums, delicious restaurants, and the proximity to Las Penitas, a town with beautiful beaches.
Socotra Island, Yemen
Socotra, an isolated archipelago off the coast of Yemen, is the place to go if you want to be completely invisible. Commercial access to Socotra is only possible through Yemen, which is currently embroiled in a civil war.
Socotra is so isolated from the rest of the world that one-third of its flora and fauna species have never been found anywhere else, making it an experience of a lifetime for those who visit. Get up close and personal with the unspoiled beauty of the area and its diverse fauna with the services of a knowledgeable local guide!
Mumbai to Goa, India
Drive from Mumbai to Goa along India's Konkan coast. The road stretches over 600 kilometers and is dotted with small communities, beaches, historic forts and picturesque rivers.
Suvarndurg fort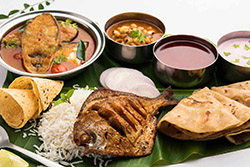 If you're in the mood for a light dinner, stop at the rustic restaurant for two of the region's most popular dishes, sol kadi and fried fish. Always remember to pack first aid supplies and insect repellent.