Although they are expensive, you and your partner will no doubt indulge in the variety of experiences these destinations offer.
Venice, Italy
It would be fitting to start the list with only a city known for its picturesque setting and extensive historical importance. Every couple's dream is to take a gondola ride through Venice's canals or stroll across the picturesque Bridge of Sighs. Sadly, on Valentine's Day in the City of Dreams, Venice is much more expensive than one might expect. A night at an elegant hotel costs $500, and a dinner for two at a fancy restaurant costs $300. That's not all; the gondola ride is a scam, as are the tourist traps of seafood restaurants and flower shops.
Melbourne, Australia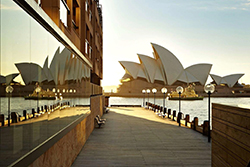 This stunning Australian city has long been one of the most expensive. Those who enjoy spending time outdoors will find a wealth of possibilities in this Victorian city. A romantic Valentine's Day in Melbourne, as romantic as it sounds, will cost you a fortune. The average cost of a hotel room in Melbourne is $200 per night. For $200, go on a date that includes a romantic dinner and a vineyard visit. Flying over the picturesque Yarra Valley in a hot air balloon costs $265.
Zurich Switzerland
A trip to Switzerland should be included on every traveller's bucket list. Zurich and its surroundings are breathtaking, but so is the price tag of a vacation there. A candlelit dinner at Lake Zurich costs $100 at such a wonderful time. A few pieces of custom Swiss chocolate worth about $30 can make the day even more special as a gift for someone special. In Zurich, couples should pay anywhere from $500 to $1,700 for a spa package. Also, staying in a hotel in Zurich costs a lot of money.
New York, USA
When it comes to celebrating life in New York City's Times Square, the city's bustling streets and ever-changing displays of vibrant color are the place to go. It's no secret that New York City is expensive. Anyone wanting a breathtaking view of New York City from the Hudson River will likely have to pay upwards of $130 for a one-hour tour. Dinner for two at one of the best candlelit restaurants in New York costs $370. During public holidays, New York City hosts a variety of events, and the price and scope of events vary depending on the time of year.
Paris France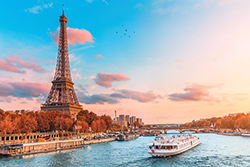 Even if it will always be the most romantic city in the world, the City of Light will burn a hole in your pocket. It's true that a Seine cruise can't compare to a New York cruise, but it's still worth a visit. The peaceful sea surrounding the area provides the ideal setting for a lovely romantic evening. With the Eiffel Tower in the background, the three-hour cruise costs $300. The Moulin Rouge is the most famous restaurant in Paris, and a three-course meal costs around $200. A romantic hotel stay costs about $660 per night. The most expensive city in the world to celebrate Valentine's Day is Paris.